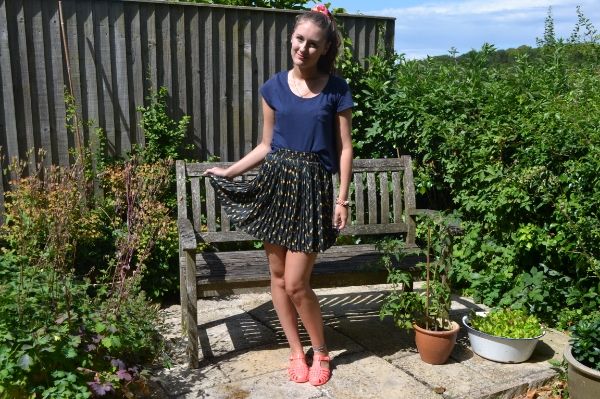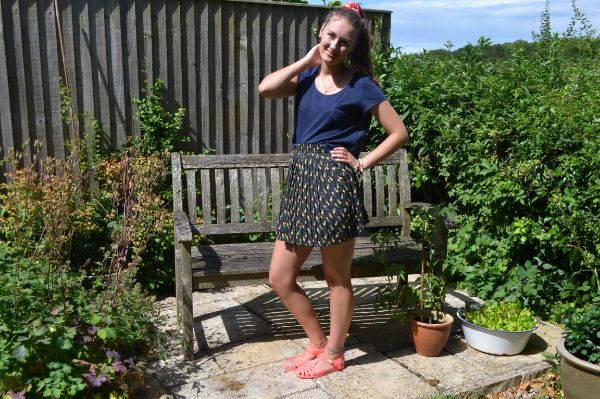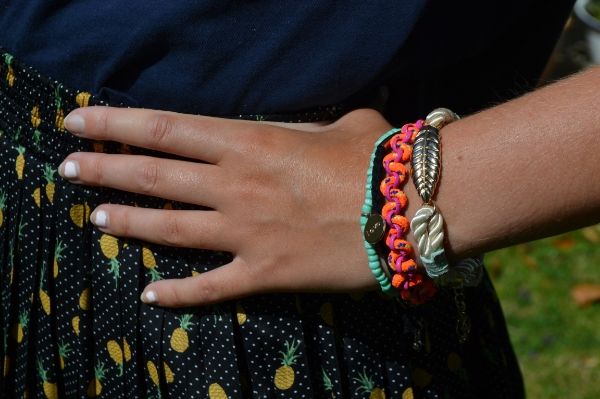 Crop top - H&M//Skirt - Stradivarious//Jelly shoes - New Look//Scrunchie and Bracelets - Stradivarious
SO, I haven't blogged for two months.. but I'm back! I've decided in order for me to get my ultimate dream job I needed to start blogging properly again, so here it is. Me and the boy recently spent a week in Tenerife, our first holiday together and it was the best week ever. The weather was incredible and playa de las americas is actually a lot nicer than I thought it would be, I didn't want to come!
Obviously I did some shopping as on the last day we both had quite a lot of money left. We stumbled across this shop called Stradivarious which is a bit like a Spanish Topshop but cheaper. Luckily they had a sale on so I picked up a few bits. This skirt was only €7.99 which is a bargain and it has these incredibly cute little pineapples on, I'm obsessed.

What do you think of this outfit?
Love, Julia
x