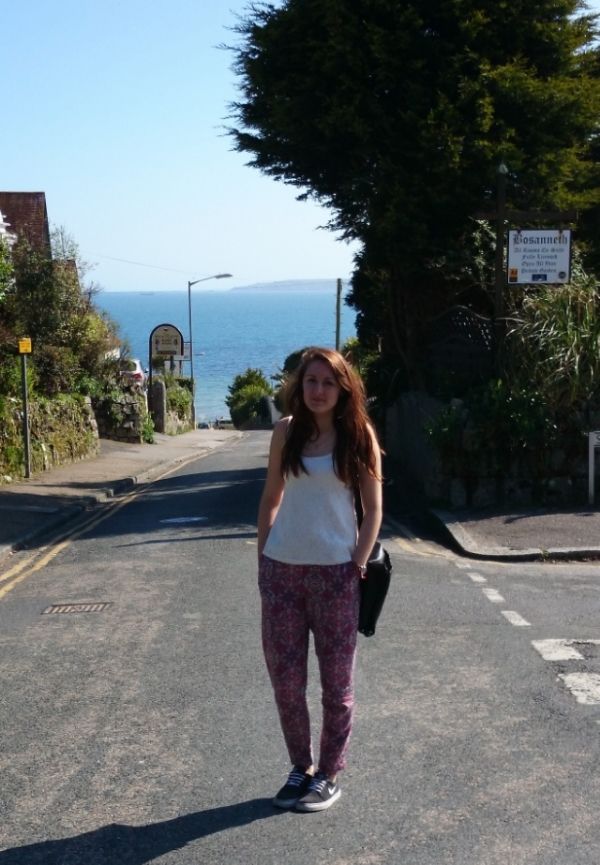 Outfit:
Top - New Look
Trousers - New Look
Trainers - Nike
Bag - Boohoo

(sorry about the really bad quality; phone cameras are not that great...)
Hi everyone! I'm back in Falmouth now and after a night out in town it was only right to recover on the beach the next day. It's so warm down here and it was crazy the amount of people that were sunbathing in bikinis in April! I felt like we were in Spain not Cornwall.
After sorting out my summer wardrobe a few weeks ago I noticed a couple of gaps including white tops to go with all my patterned skirts and shorts and also some summery trousers; I popped into New Look and bought this white lace vest top and these really pretty patterned trousers which are so comfy. Perfect outfit for the weather we are having at the moment!
What do you think of these purchases?
Love, Julia
x